For years, EA Sports has been synonymous with football gaming through its esteemed FIFA series. With the much-celebrated launch of FIFA 23 in 2022, fans eagerly awaited what would traditionally be "FIFA 24". However, 2023 brought a surprise. The new iteration was unveiled as "EA FC 24", signaling a strategic rebranding by EA to emphasize their pivotal role in digital football and possibly distinguish themselves from the real-world FIFA entity.

This transformation in branding promises an advanced gaming experience and a new interpretation of virtual football. Nevertheless, like all games, some fans want more than the standard version. Don't be mistaken; while "hacks" and "cheats" can bring to mind games like Call of Duty Warzone and PUBG, it has also been a popular issue in sports gaming this year. If you're looking for an advantage in EA FC 24, whether it be for a successful pro clubs experience or an extraordinary Ultimate Team experience, you've come to the right place for the newest tricks and cheats.

Are you ready to take over the field with the release of EA FC 24 by EA Games? We've increased our selection to include 3 EA FC 24 Cheats. Check out our options such as EA FC 24 FUTs, EA FC 24 Autowin, and EA FC 24 Internal.

Our hand-picked EA FC 24 Hacks:
EA FC 24 Hacks
EA FC 24 isn't just about skills; it's the peak of football gaming. Rise above rivals with new hacks and cheats. Maximize your squad's success using EA FC 24 hacks – coins, packs, rewards. Elevate gameplay, build your ultimate team today. In this cheat universe, terms like player links, Green Time Finish Hack (GTF), 5-star skill moves, 5-star weak foot, and the coveted 99 stats feature. But let's first explore how these cheats work in different game modes: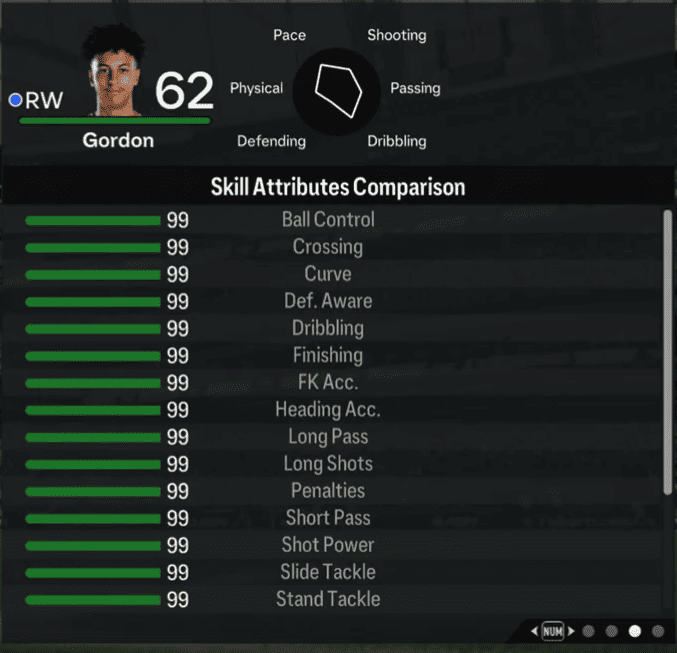 Hacks for EA FC 24 FUT Champions aka Weekend League:
FUT Champions, or the Weekend League, is the crown jewel of FIFA modes. We offer an exclusive hack tailored for this league. With our 99 stats tool, each of your players can boast attributes ranked at 99, making your team an indomitable force. Before entering a match, you'll be privy to the opponent's details: origin id, team rating, rank, and recent victories. Want to match only with rookies? Now you can. The "Disconnect Win" feature even grants wins by disconnecting the adversary. Sounds surreal? Experience it firsthand with cheatservice.co!.

For Division Rivals:
Every feature that empowers you in FUT Champions is available for Division Rivals. But there's more! The exclusive "Division Rank Spoofer" lets you play in a lower division while any wins contribute to your actual rank. Outplay novices and ascend the ranks effortlessly.

For Draft:
Draft mode users, rejoice! Find opponents with zero wins, irrespective of your game count. Irked by the random team or formation? Use the player link hack to perfect the chemistry. Couple this with the 99 stats feature, and your team becomes unparalleled. The rewards? Better than ever.

For Squad Battles:
For those looking to ace offline games, our hacks let you finish matches twice as fast. Choose the 'beginner' difficulty, yet reap rewards and points of the 'Ultimate' difficulty. Control the CPU team, make them score own goals, and employ the x2 match time feature for swift progress. Weekly objectives and rewards have never been this easy.

For Pro Clubs:
Pro Clubs is a fun team game in EA FC 24. With our hacks, you can make your player and team bots super strong with the 99 skills feature. Plus, you can give your player all traits and make him a top 99 rating. No need to wait to get better; our hacks give you unlimited skill points. You can play anywhere—front, middle, or back—and still play well. Join a new club and show how good you and your player are.

To cap it off, while online features are compatible across all online modes, certain hacks like x2 match time and controlling the opponent team are exclusive to offline modes like Squad Battles. Use wisely and game on!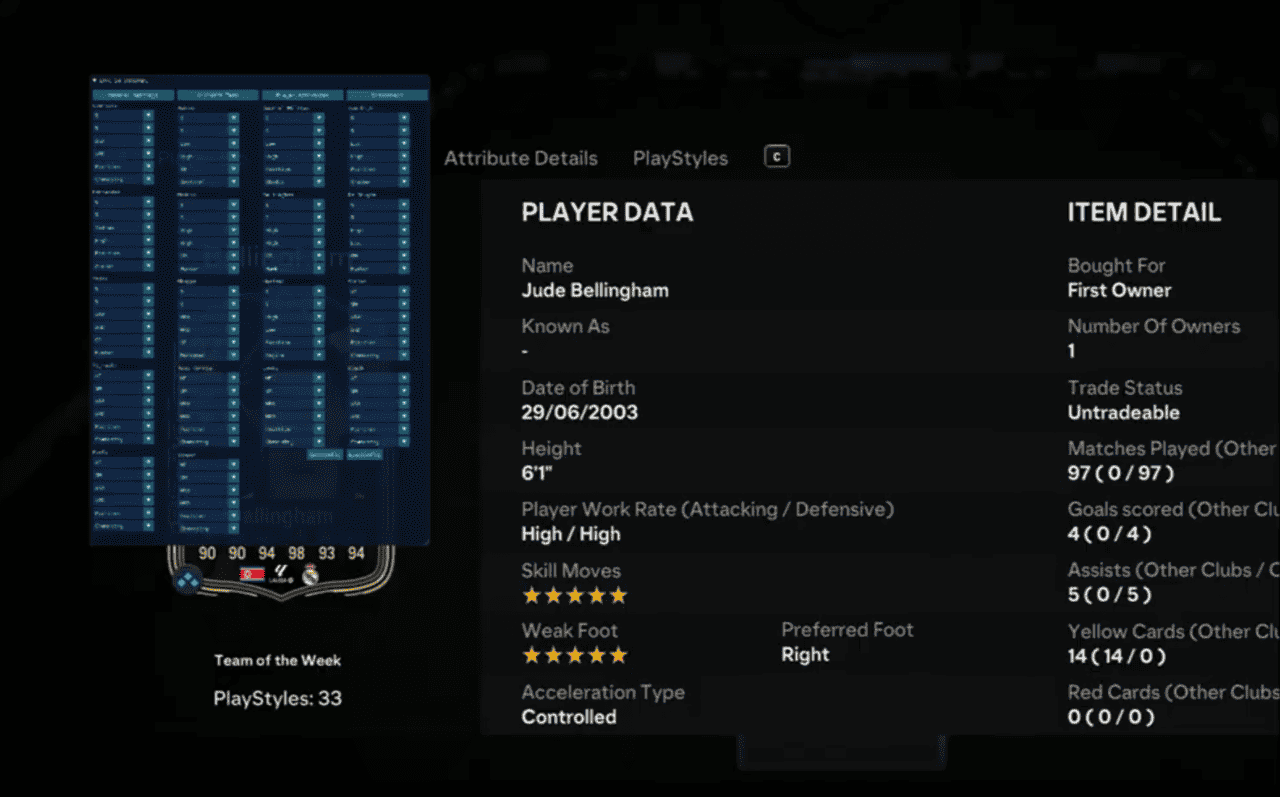 EA FC 24 Hack Features Explained
Explore our diverse range of packages offering unique features to enhance your gaming experience in Online/Offline FUT, Division Rivals, and Pro Club FUT Games.

Online/Offline FUT Games Features:

- Bypass Features: Avoid disconnects with alt+tab and stay in-game while AFK without penalties.
Enhanced Gameplay: Achieve green timed finishing, improved header accuracy, and assign beneficial traits to players for a competitive edge.
- Player Link: Boost team chemistry instantly to a perfect 100.

Division Rivals FUT Games Features:

- Division Changer: Customize your competition level, play across divisions, and rank up in your actual division for a tailored gaming experience.

Online Draft & Squad Battles Offline Games Features:

- Optimized Matchmaking & Gameplay: Face opponents with 0 wins and swap sides mid-game, adjust AI difficulty, and alter player attributes for a balanced and enjoyable game.
- Opponent Info & Customization: View opponent stats and customize player cards, squad rating, and match aspects.


Pro Club FUT Games Features:

- Enhanced Bots & Pro Skills: Equip bots with 5-star skills and maximize your pro's potential with infinite skill points and hidden skills.

In-Match Features (Online Only):

- Automated Actions & Assists: Experience auto-dribbling, auto-clearances, auto flair pass, and more for efficient in-game actions.
- AI Online Play & Universal 99 Stats: Let high-skill AI play for you with 99 skill ratings for every player.
Exclusive Features:

- Disconnect Win & Ball Teleport: Turn the tables with this game-changing feature, teleporting the ball into the opponent's net and securing a win.
Customization & Exclusive Access: Customize your team's logo, kit, and badge and gain access to exclusive tournaments and events.

With EA FC 24 Hacks & Cheats, dominate the pitch with an array of features designed to give players a competitive advantage and stay ahead of the game.

Are the EA FC 24 Hacks Truly Undetected?
Definitely! Our service is dedicated to providing hacks that will fit into your gaming experience without raising any suspicion. Our team has put in a lot of time and effort into perfecting and testing the EA FC 24 hacks.

We've taken extra care to make sure our tools stay undetected by detection systems, allowing us to keep a perfect record since FIFA 21. No one who has used our features has been banned, demonstrating the reliability and excellence of our products.

It is important to be careful when using our hacks. Most of them are not detectable, but the "Disconnect Win & Ball Teleport" feature is more risky. It might be tempting to use it in difficult situations, but it is important to use it carefully to avoid getting noticed. In conclusion, our cheats can give you an advantage, but it is best to use them carefully to protect your account.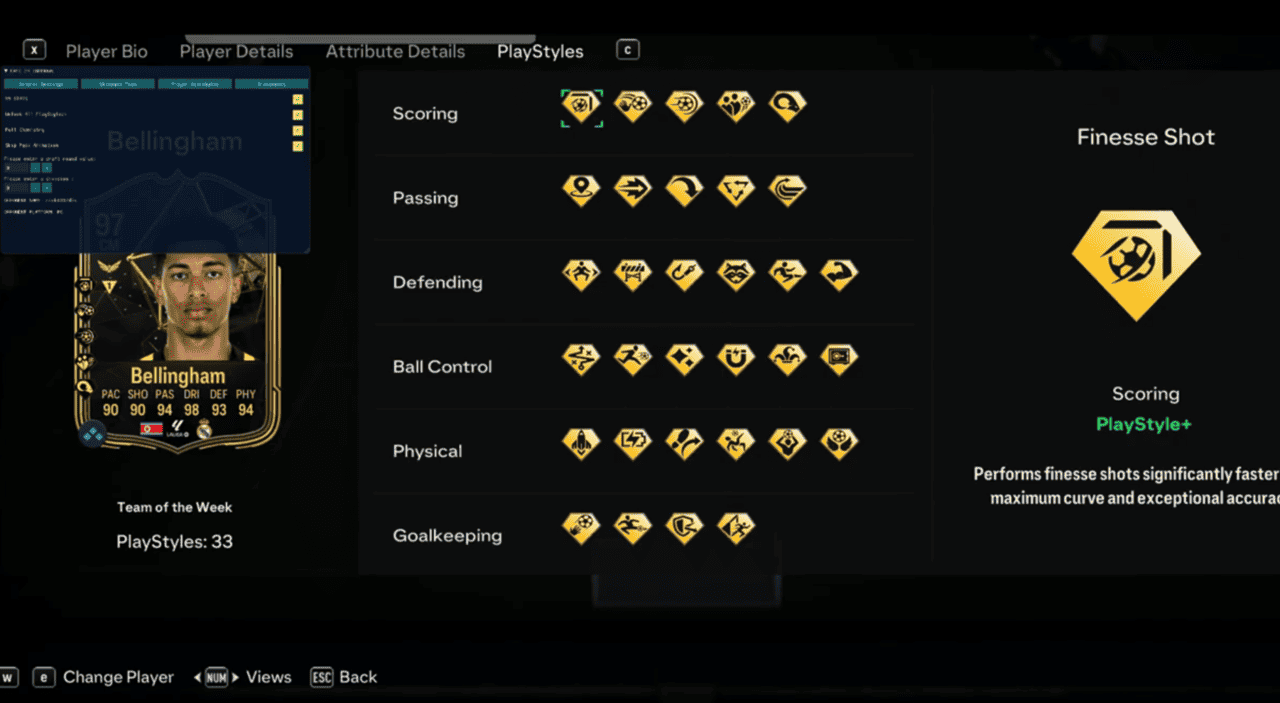 FC 24 FUT vs Autowin Hacks
The pair of packages we provide, each with distinct features, tend to perplex individuals. The FUT package boasts legitimate features that can be utilized securely without concerns over bans. Conversely, Autowin, as the name implies, is fraught with risk, granting an immediate victory by disconnecting the adversary. We aim to showcase both packages in action. Delight in the videos and make an informed decision.
FUT Video:
Autowin Video:
Is it worth using hacks in EA FC 24?
Determining the worth of using hacks in EA FC 24 largely depends on individual preferences, gaming goals, and ethical standpoints. For enthusiasts seeking to delve deeper into the game and enrich their experience, hacks can unlock a myriad of features and enhancements, adding a layer of excitement and exploration. These hacks can be particularly enticing for competitive gamers striving for an edge in high-stakes modes like FUT Champions and Division Rivals, offering a pathway to secure critical victories and attain elevated rankings. Moreover, the strategic use of hacks can enable players to win extra coins and significantly optimize coin farming, providing an accelerated route to building formidable teams and gaining access to premium features.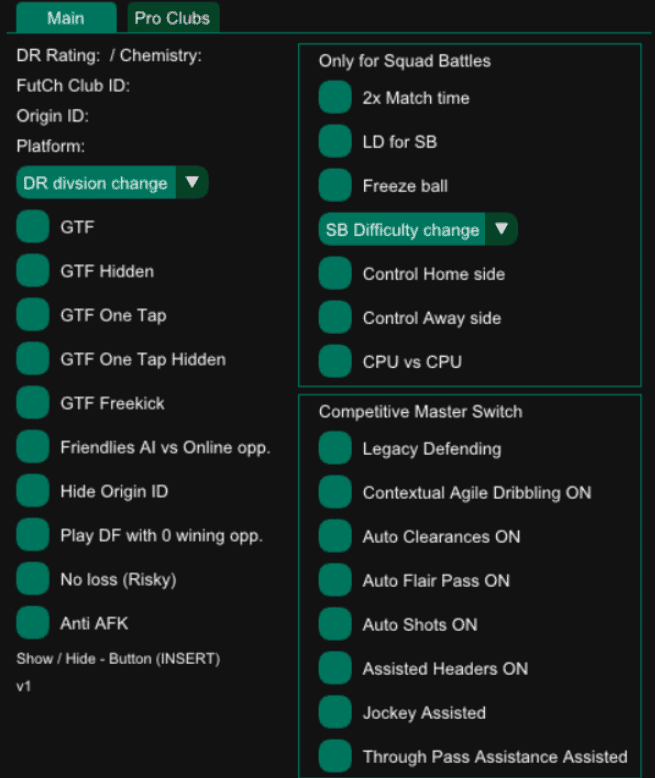 Conclusion:
EA FC 24 hacks and cheats are indispensable assets for gamers aspiring to gain a competitive edge and elevate their football gaming experience. By staying abreast with the latest game updates and diligently practicing the hacks, players can optimize the benefits and revel in a seamless and enriched gaming journey. So, are you prepared to conquer the field and make a mark in the FIFA series with these elite EA FC 24 hacks? Choose a cheat below and start your ultimate team experience!

Our hand-picked FIFA 24 Cheats: